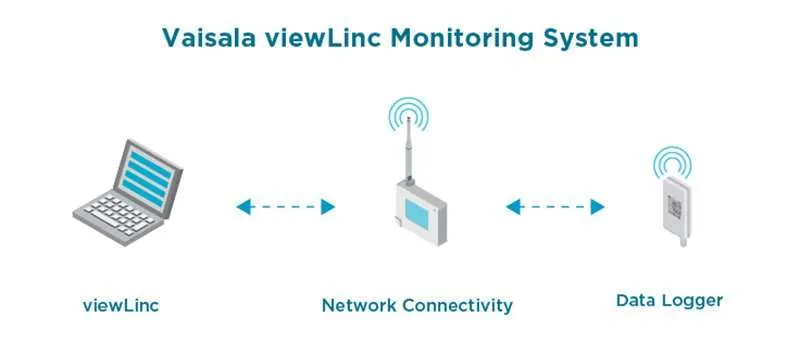 The Vaisala PDT101 differential pressure transmitter is designed for demanding cleanroom applications. The sensor integrates with the Vaisala viewLinc monitoring system to measure and monitor pressure differentials in regulated environments. Ideal for high performance cleanroom environments in the life science, semiconductor and electronics industries.
Key Benefits
Easy to install
Easy mounting on a wall, DIN rail or panel. The transmitter has a compact design and is well suited for monitoring cleanrooms and adjacent corridors with LED indicator lights for quick and easy power status checks.
Simplified compliance
As part of the Vaisala viewLinc monitoring system, Vaisala PDT101 is ideal for regulated environments where continuous, documented and redundant data is a requirement.
Precision and flexibility
The sensor enables precise measurement and control in high-performance cleanrooms. The PDT101 transmitter is available with voltage output (3-wire) or current output (2-wire)